click below to link:
Therapeutic Massage Helps With... Chronic Pain, Headaches, Lower Back Pain, Upper Back, Neck Pain, Fibromyalgia, Stress & Tension Relief, Migraines, TMJ, Relaxation & Calmness, Depression, Circulation, Accident Rehabilitation, Post-Op Rehab, High Blood Pressure, Range of Motion, Immune System, Insomnia, Sports Injury, Poor Posture, Allergies, Anxiety, Carpal Tunnel Syndrome, Joint Injury, Autism,
Elderly/Geriatric People, Homebound, Pediatric Clients, Sciatica, Oncology Patients, Stretching for Flexibility.
Massage Benefits Section


Natural Products for Personal Care, the Home, and More - Mountainside-Diversified.Com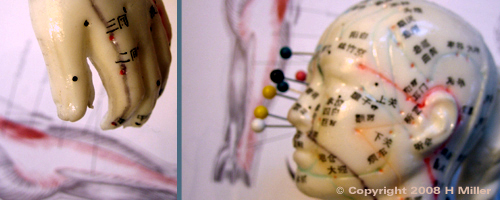 Massage Abstracts / Studies
Index of Scientific Studies proving the efficacy
and effectiveness of Therapeutic Massage
as a healing modality.
Massage Debunkers Debunked!
Some skeptics attempt to debunk
Massage Therapy as a effective treatment.
Here such arguments are addressed.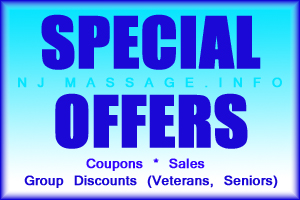 Massage And Autism
In-Home Massage For Kids with Autism: Another Option for Parents Seeking Solutions
At Mountainside On-Site Massage Therapy, our Certified Pediatric Massage Therapists (CPMT) are also personally trained by world-renowned Childhood Touch Therapy innovator Tina Allen in Touch Therapy for Autistic Children using a program that has been studied and proven effective. Working with people diagnosed as being "on the spectrum" presents its own set of challenges that parents and caregivers are quite familiar with; our CMPT therapists are better prepared to deal with these unique issues, thanks to their LiddleKidz Foundation training.
The rate of diagnosis for Autism is growing exponentially by the year; this once uncommon umbrella of syndromes is now far from rare. Autism, Asperger's (Syndrome), ADHD, ADD, PDD, and NLD are all different, yet related. Pervasive Development Disorders (PDDs) are now a subject every American is aware of, and it isn't doubtful that the reader knows at least one child with an autism or related diagnosis.
Massage for Autism has been recently shown to be a promising modality, utilized as a complementary therapy as part of an overall treatment plan. Massage and autism has been a topic of great interest for a number of years, and has even caught the attention of prominent medical doctors and respected researchers. As a result, studies have been conducted, and are ongoing, aimed at demonstrating whether Therapeutic Massage for autistic children is helpful, or a spurious therapy, just rooted in myth.
Results of these studies have shown that further research is definitely warranted. Far from showing Massage for Autism to be useless or just a placebo, conclusions drawn from these studies show that what many parents had found on their own has a basis in fact: Massage for autistic kids holds real benefits. Autism may be an especially challenging condition to address, because the condition affects many/most/all aspects of a child's life. (Click here to see the wikipedia entry on autism) (see National Institutes of Health entry on autism) Therapeutic Massage seems to address multiple issues, according to both the claims of parents, results of LiddleKidsFoundation studies, as well as the conclusions drawn by other researchers conducting clinical studies involving Massage Therapy and Autism.
Massage for children with autism has its roots in the real world, but by now has also moved into the than a lab or research hospital. Touch therapies had been explored in the last few decades by frustrated parents seeking supportive therapies to help their autistic child. Working with child with autism is a bit different than most non-autistic massage patients in many ways. Some kids with autism are also nonverbal and a skilled massage therapist who is extremely empathic and good at non-verbal communicating might work best. Massage for autistic children requires a great deal of constant attention and energy, and a dedicated, tireless attitude. Patience is often key.
Touch Therapy for autistic children has been shown to improve inattentiveness issues (staying on task), touch aversion, and withdrawal. ( Click here to view the study referenced here about autism) When the study was completed, most parents weren't shocked. The clinical evidence supported what they had already found on their own, after following the advice of parents who had experimented with Therapeutic Massage for their autistic child: Therapeutic Massage for Children with Autism IS effective, and can measurably help the child in a variety of significant ways without side effects or risks. The positive results are both obvious to parents, as well as quantifiable in a lab.
Massage And Autism: Better Sleep, More Focus, Less Anxiety For Autistic Children
Massage and Autism Studies (such as the study found by clicking here) have also shown that Therapeutic Massage helps autistic kids sleep better, as well as stay focused and on-task while awake. These results concur with the results of the first study cited above. Autism, and autism spectrum conditions, may leave the sufferer experiencing constant sensory overload, which can be both disorienting and exhausting.
Massage for autistic children can help kids to relax, and attain a more focused and calm state of mind. As many autistic children have issues with touch aversion at the start of therapy, CMPTs must be mindful of not using too much pressure initially, conducting the session in a calm, flowing, and relaxing manner. Likewise, gliding, light strokes are often avoided for the same reason: These kids are super-sensitive and easily become over-stimulated by such touch to the point of pain.
Parents of kids involved with yet another study on Massage and Autism (Click here to view the study) felt, according to their survey results, that their children were far less anxious. While this bore out in the statistical results, further analysis of the data showed improvements with sleep, staying on task, and other measurable variables, as well. Again, studies prove what many parents already knew by direct observation: Massage For Autism Helps.
Massage For Autism: At-Home Mobile Massage Benefits
Massage at Home, in-hospice, or in-hospital, for autistic children, is what Mountainside On-Site Massage Therapy provides, and is not at all the same as having your autistic son tag along for a (chaotic) trip to the day, contending with unfamiliar surroundings; too many new faces, as well as sights and sounds and scents that are unfamiliar, and can be totally counter-productive. Massage for your child on the Autism Spectrum right in the comfort of your own home is different: It's where your child is already comfortable and feels their best, comfortable in their routines and physical surroundings. And of course, a CPMT trained to work with this special population of people is not at all the same as an LMT not trained to work with kids or autistic clients.
Massage for autism should be more widely known as a potentially beneficial adjunctive therapy aimed at helping autistic children to fare better, enjoying a better quality of life, while at the same time helping them to be able to interact more successfully with those around them. Of course, every child is different and will respond to touch therapy to a different degree, and in precisely different ways, however, studies suggest results are generally quite good for most.
Many community-based treatment programs for autism, such as Eden II, as well as health centers and hospitals, offer programs that were developed to help autistic kids adjust to society as best they can, as well as function better in their daily lives, learning how to deal with their unique learning issues and become successful learners, all the same.
Massage Therapy is not a replacement for these programs, but at-home massage for autism may help an autistic child benefit more from his participation in such programs. Therapeutic Massage and Autism are two topics that should be discussed together more frequently among parents, physicians, and those working in community-based autism programs. With time, this will likely change.
The results of the studies show that most kids exhibit positive change from massage for autism, but some will benefit more than others. Without trying, you won't know if your autistic child could potentially benefit from at-home therapeutic massage, a risk-free treatment without any destructive side-effects or unknowns. If you would like to discuss Massage and Autism with us, we would be happy to speak with you on the phone about our experiences with autistic clients we have worked with. Mountainside On-Site Massage Therapy travels to Central or Northern New Jersey and NYC, providing mobile massage to clients at their location.
Editorial Board, H. Miller, Content Editor

As Massage Therapists, our role as part of your health care team is clear.
We are not Doctors or Nurses, and cannot replace their vital services.
But the number of conditions that Massage Therapy has been proven to help with
grows by the week, as new research is conducted worldwide about the far-ranging effects
of Therapeutic Massage.

The Massage Benefits Section of this web site is dedicated to learning, and sharing,
information about evidence-based Therapeutic Massage and health. As Massage Therapists, we
feel it is essential for our clients to be educated about Massage Therapy, and
the state of current research. This site is owned and operated by H. Miller, and is a non-moderated platform.


Our mission, with regard to the Massage Benefits section of NJMassage.Info,
is to inform our clients, and worldwide web users browsing our site,
about Massage Therapy, with regard to various topics including
quackery, current research studies, as well as conditions that Massage
Therapy shows promise with, as supported by medical and university research.


The information provided on the NJMassage.Info web site is
for informational purposes only and should not be considered
medical, psychiatric, psychological or behavioral health
care advice. Nothing contained on the NJMassage.Info web site is
intended to be used for medical diagnosis or treatment or as a
substitute for consultation with a qualified health care professional.
NJMassage.Info displays advertisements and links to third party websites.
Mountainside On-Site Masage Therapy does not make any representation,
warranty, or endorsement of any product or service or the content
or accuracy of any materials contained in, or linked to,
any advertisement or link on the Site. All advertisements are clearly marked.
Ad proceeds may be used to help fund this site.

Page created April 21, 2011. Last modified 23 August, 2016.

Please click on the '@ Contact Us' button at bottom-left to access our inquiry form, or use the button at the top of this page. Feel free to also call us at 877 480 8038 for more information or to book an appointment.
Cash, PayPal, CashApp, GooglePay, Credit Cards, and Gift Certificates accepted. Insurance plans accepted: County / Municipal Health Care Plans (NJ), Independent Health Flex Fit, Preferred Care, No-Fault with Authorization
Note: We offer *strictly* therapeutic massage therapy. We do *NOT* offer as€nsual u'massage', in any form.